Excellent quality matt ou satin acrylic water-based paint
Elegant, highly durable and perfectly finished, it is the result of over 100 years of expertise.
Created for those who value memories of the past, it brings with it the experience of those who are designing the future.
Antologia is a colour collection born from a deep understanding of the world of colour.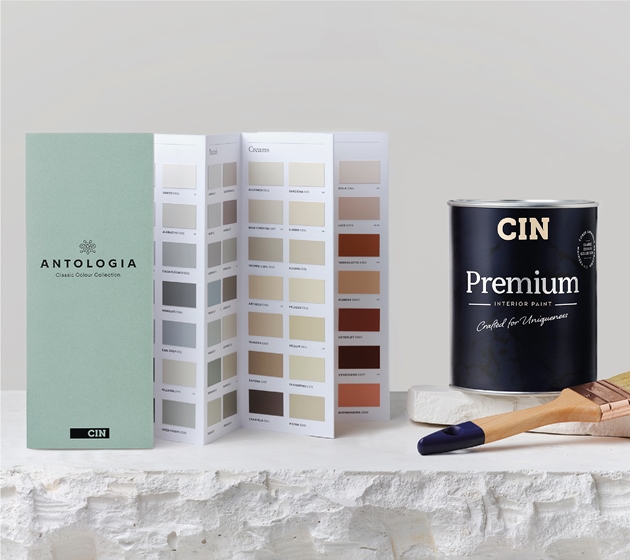 CIN Premium is available in the Antologia Collection colours
Antologia is an extensive colour range with 126 shades inspired by history, architecture and the decorative arts, which evoke a memorable past to bring colour to an ever-changing present.
Download Colour Card