Premium quality gloss acrylic enamel with added polyurethane
Coats
2 -3x
Finish
Gloss / Smooth
Coverage
13 - 15 m2/L
Drying time
6h
Colour
White and colours
High quality gloss finish acrylic water based enamel for both interior and exterior wood and metal surfaces. New generation of acrylic enamels with a state-of-the-art technology based on a new formula enriched with polyurethane and a high gloss, offering an increased durability. It is very easy to apply and has a strong coverage power and levelling, as well as being highly durable and quick drying. It is also of a considerably reduced environmental impact.Available in 8 highly resistant colors.
High durability
Quick drying: 2 coats in one day
Excellent coverage and levelling
Easy to apply
Low odour
Non yellowing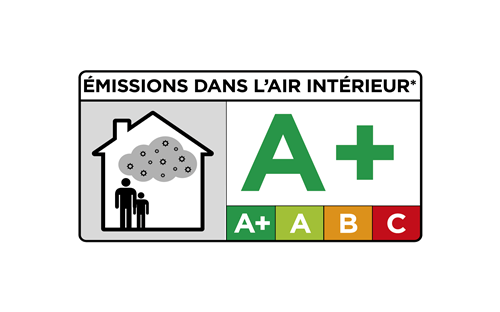 Indoor Air Quality
Classification A+ according to french regulation
Contains CMIT/MIT (CAS: 55965-84-9), BIT (CAS: 2634-33-5), 4-morpholinecarbaldehyde. May produce an allergic reaction. Warning! Hazardous respirable droplets may be formed when sprayed. Do not breathe spray or mist.Contains biocidal products: BIT and CMIT/MIT. Contains biocidal products for protection of dry film: IPBC and Terbutryn.